This article gives advice on the best ways of punishing school bullies, methods that will help them think about the impact of what they did and ways they could change their behaviour as well as giving them a penalty.
It also gives advice on other things, such as ways teachers can talk to parents about their children who are bullying with the minimum of conflict.
There's another story of how a class went to an amusement park and met up with a class from another school, and they went on some bumper cars, and one teacher shouted, "Everybody get Kevin", and they all did, despite the fact he didn't seem to be enjoying it.
The book says that treating every student as if they're valued equally can be one way to cut down bullying, with the staff leading by example.
It says that there are many other ways, including introducing consequences for bullying that are always carried out.
If punishments are only carried out sometimes, students learn that the punishment doesn't depend on what they do, but on what mood the teacher's in, or whether they get caught, or how much they're liked by the staff, or a number of other things.
But one important thing is that behaviour to be punished has to be clearly defined, for instance, "Hitting won't be tolerated", rather than something that could be interpreted differently by different teachers like, "Students must not be disrespectful to each other". I mean, what one person thinks of as disrespectful behaviour might be seen as just playfulness by another, so it could be punished by one and not by the other.
Part Three
The Best Ways of Encouraging Students to be Better Behaved
Healthy and Unhealthy Types of Praise
The book by the school counsellor says that praise can either have positive or negative effects, depending on how it's done. It can be good and important when it's done in a good way, because it can put teachers and students on friendlier terms, encourage students to keep trying, and help them learn what teachers expect from them.
But how we praise is very important. For instance, the praise has to be sincere, because if children suspect we don't really mean what we say, it won't have any effect on them.
Or they might not like it if we seem to be singling them out, so other children might think they're a teacher's pet and tease them for it. Then, they might start misbehaving to stop us praising them.
Two types of praise that are unhealthy are praise that makes it sound as if we're manipulating the person we're praising into doing something to please us, that risks making them judge how good what they've done is on how much we approve of it, rather than being pleased with it in itself; and praise that makes it sound as if the person's great without a good reason, which might just make them feel over-confident.
Healthy praise tells students what they've done to earn it, and what good effects what they've done has had on others. It's where we explain exactly what we're praising them for, and tell them what good things we noticed happening as a result of what they did.
A lot of research has found that praise that describes the behaviour being praised, so people know exactly why they're being praised, is much more effective in changing behaviour than praise that doesn't describe what the person did to be praised.
The Problems With Some Types of Criticism

There's nothing wrong with criticism that's designed to give people clear ideas about how they can change for the better, if it's not done unkindly. But some criticism isn't like that at all. It just belittles people.
If people think discouraging things about themselves, like that they're stupid, it might mean they don't have the confidence to work harder, because they don't think they're capable of doing any better.
But when the good things they do are noticed and they start to have confidence that they can do better, then they'll often try harder, because they're more sure they'll succeed. And of course, if they try harder, they are more likely to succeed.
Or students can use their beliefs about themselves to justify bad behaviour. For instance, if they've come to believe they're immature, they might behave badly and not have any motivation to try to behave better.
Adults can often discourage children and stop them bothering to behave better like that by saying things to them like "You're stupid", or, "You're lazy" or "immature" and things like that. It's far better to criticize a specific bit of behaviour that wasn't very good than making someone think there's something wrong with them as a person, which sounds more permanent.
Or if children think we don't like them because of a certain way they behave, it can discourage them just as much, or stop them bothering to behave better. For instance, if they think a teacher doesn't want them around because they disrupt the class, they could either try to behave better to win approval, or they might behave even worse, since they think it won't make a difference since they're not liked anyway. Or they might behave worse because they feel resentful at not being liked.
And when you express negative feelings to children, like saying, "I'm disappointed in you for behaving like that", it's as if you're assuming the children think so much of you that they'll care how you feel; and they might, but a lot might not, and they might just get annoyed with you for assuming they're going to be interested in how you feel, or because you're criticizing them without seeming to have a good reason, since the only reason you might have mentioned had to do with your own feelings.
Praise That Isn't Very Effective
Unrealistic beliefs
One type of praise that can be unhealthy is praise that makes people think they're great or smart or special, or that kind of thing, without them having a good reason to think so, praise that might unintentionally make them think they don't have to try to behave any better because they're so good already.
The school counsellor who wrote one of the books I've been reading says he's spoken to teachers who've said that when they've told some children they're talented or smart, they've stopped bothering to work hard. Other teachers have said some children describe themselves as kind, even though they hurt others.
Parents can unwittingly make children think like that. When they're interviewed, they can admit their children hit or tease others, but say they're kind really.
Or if children are taught that they're great or special, they can feel superior to others, and so behave badly towards them, because they think the others are inferior and so not so worthy of being respected. Or they can think they're entitled to praise when they're not.
There's nothing wrong with students thinking they're kind or smart or whatever, as long as they think they are for a good reason. For instance, if they think they're talented because they can do something well given practise, then they'll have an incentive to keep on practising. But if they just think they're talented anyway, they might not think they need to bother.
It's been found that when people have an unrealistically high opinion of themselves, it can even lead to violence. A researcher called Roy Baumeister found that prisoners with a record of violent crime often had an unrealistically high opinion of themselves, and would react violently when people didn't treat them as if they were superior. Even minor insults could prompt them to react far more strongly than a lot of people would.
Praise That Makes People Think That Whether They're Liked Or Not Depends On Their Behaviour
If people start thinking they're liked or loved because they do well at something or behave well, for instance if they think things like, "My teacher likes me because I don't cause trouble", on the one hand it could motivate them to carry on doing those things, but it can lead them to base their self-worth on what other people think of them, and so develop an unhealthy need for the approval of others, not thinking well of themselves unless someone's praising them.
So too much praise that can make people think that they're liked because of what they do isn't a good thing.
Healthy Praise
Healthy praise influences people to link their opinion of themselves to what they do, regardless of what other people think of them.
For instance, when people think things like, "When I work hard, I get higher grades", or, "When I control my temper, I stop myself behaving in a way that gets me into trouble", then they link positive things like their feelings of self-worth to something they can have control of like their behaviour. So that can motivate them to behave better, because they know the benefits for them are likely to increase if they do, so they can make themselves feel better about themselves all by themselves.
So when other people praise them in ways that make them realise that, like saying, "I can tell you've been working hard because you've got good grades", they can link their achievements and the way they feel about themselves to their own behaviour, so they can be motivated to keep up good behaviour and behave better.
If the praise points out exactly what the child did that made the positive difference in the way things turned out, they'll know exactly what to do more of. So it's much better to be specific than to just say things like, "You behaved well today", or, "That was good", things that don't really let the child know exactly what they did that was good.
Some people train teachers to talk about their feelings, for instance, to say things to their pupils like, "I'm happy you've been working hard today", or, "I'm proud of you for doing that well". That can be encouraging, but again, it influences children to base their opinions of what they do on the approval of others, rather than on how good it was in itself. And if they don't care about how their teacher feels, the praise doesn't really mean anything, whereas praise like, "You seem to have put a lot of planning into that story because it had a complicated plot", can help children link their achievements to their own efforts.
Also, it can be good to teach children to talk to other children as if what they do is the important thing, rather than how they feel. For instance, if a child's friends start teasing them, if they say, "I won't play with you any more if you carry on", it can often be more of an incentive for their friends to stop than if they say, "I feel sad when you do that", which puts them in a more vulnerable position, because the friends can easily jeer at their feelings.
It's similar when one person's talking to another and the other one's shouting, for example. Saying, "I'll listen when you talk to me in a calm voice" is more likely to get you what you want than saying, "I feel hurt when you yell at me".
Some people think it's important to tell children how we feel about their good behaviour, to help them feel accepted and cared for, in case they don't get much love at home. But making them think our feelings towards them are dependent on them behaving well or achieving high marks, and that kind of thing, can make them feel discouraged if they don't. It'll be enough if we show them we care by taking time to help them do well, and showing them we notice when they're making efforts.
For instance, someone who's making new efforts to control his temper could be very pleased with a compliment like, "You stayed calm when John shouted at you"; or to someone who gets distracted from work easily, "You stuck with that piece of work until you finished it"; or to someone who's showing a new caring side, "You sat and talked to the new girl when she was on her own".
Children can be pleased when their good behaviour has been noticed, and that makes them feel good, so they're more likely to want to continue it.
Some people think that kind of compliment sounds a bit plain, and think compliments sound better with phrases like "Well done" or "That was a wonderful job" in them. The problem is that if there are too many of those things, a child can find it more difficult to concentrate on the important things about the compliment. Saying as few words as possible is the most powerful way of getting the most important things across, because the less they have to remember and focus on, the more likely they'll be to focus on what's really important.
Also, making compliments short means people have more time to give more of them to more children.
A Problem With Praising or Criticising someone's Character Rather Than Their Behaviour
It sounds a bit surprising, but it was found in research spanning thirty years that both character-based praise and character-based criticism, and both feelings-based praise and feelings-based criticism, could ultimately have the same harmful effect. In other words, if people were told things like, "You're good at this", or, "I'm proud of you", it could have the same negative effect later when the children were under stress as it did if they had been told things like, "You're a failure", or "I'm disappointed in you".
The reason was that if the children had come to think their achievements were all to do with their personality or in-born abilities, or that they were only really approved of when they did well, rather than thinking their achievements had to do with something they could control like their behaviour or the amount of time and effort they put into working on something, they felt helpless when things weren't going well for them, because they weren't so optimistic that they could control things if they tried, and thought they couldn't make others feel good any more because they weren't doing well.
Both the children who'd had their personalities praised and those who'd had them criticised tended to avoid difficult tasks because of their lack of confidence in their abilities to do well in difficult circumstances, which in each case lowered their self-worth so they felt less capable, making the children who'd been told they were talented think they couldn't be that good at things after all, and confirming the children who'd been told they were failures in their beliefs that they were.
A Better Kind of Praise
What did encourage children to attempt difficult tasks and not to give up on challenges was feedback that complimented them for how hard they were trying, and focused on helping them develop their problem-solving abilities by encouraging them to think of new ways of doing things, for instance, by using sentences like, "You found a good way to do that. Can you think of other ways that would work?" or, "Can you think of anything you can change about the way you're doing this to help you do it better?"
Changing the style of praise we use to the most healthy variety can take time if we're in the habit of praising people in other ways, but it's worth the effort.
It might seem as if praising people's efforts rather than saying things like, "That was a great job" isn't really adequate to express our feelings when we're really pleased with what children have done. But it can be.
For instance, the researcher suggested that if a child paints a beautiful picture, we can spend time admiring it by asking them how they selected the colours and got the inspiration to paint the images the way they did, and that kind of thing. Or if a child successfully solves some complicated maths problems, we can ask admiringly how they worked out how to solve them, and say things that let them know we admire the concentration that went into the effort.
And we can do similar things with behaviour changes we notice in children, like admiring their new self-control and asking them what strategies they've found to control their temper.
That's not to say we shouldn't say things that make them feel as if they can be pleased with themselves. It's difficult for anyone to change their behaviour, especially to behave differently under provocation, and to stick with boring or challenging schoolwork. So students do have the right to feel good about that kind of thing, and we can say things to them like, "You've got the right to be pleased with yourself about that; I know it wasn't easy."
Compliments will only work if we mean them though, because children will just come to despise us if they think we're being insincere or fulsome.
Another type of phrase we can use to show students we realise they're making efforts, and to encourage them to stick to them, is one that goes like, "I've noticed you've been staying out of fights. That tells me you're working on getting on with people", or, "I've noticed you're starting schoolwork as soon as the lesson starts and not giving up till you've finished. That tells me you're making a serious effort to learn."
Sometimes, children who hadn't intentionally been trying to do what we say we've realised they're doing start doing it deliberately after a compliment like that.
Another good way of praising children is remarking on the positive results of their actions that we're sure must be happening or that we've seen happening, using comments like, "It's good that now you stay out of fights, you get to spend more free time playing with other kids", or, "Now you don't tease people any more, I notice you're making new friends".
When children receive compliments like that, they can start noticing for themselves what differences their behaviour changes are making, so it gives them more incentive to carry on with the changes. They see that their behaviour changes are benefiting them. That gives them far more motivation to carry on changing than if they thought that all that their changes were achieving was making adults pleased with them. What will convince them to change most is if they can tell that their own needs for friendship and security and other things are being met better by the changes they're making.
It's often better to compliment children privately if possible, especially if we're commenting on how they're not bullying so much, to spare them embarrassment in front of others. Perhaps compliments can be said quietly while walking past their desks, written on a note, or mentioned as we pass them in the hall.
When we praise children in ways that strengthen their confidence in their abilities and give them the motivation to continue making efforts, we can build up bonds of friendship with them. They can feel as if we care about them because we've taken time to comment on the good things they're doing. If they feel cared for, it can be another incentive for them to behave well.
Other Ways of Making Schools More Child-Friendly
Another way of making children feel more cared for is by greeting them in a friendly way. Smiling at children in a friendly way can make them feel more welcome, as well as commenting on things that make them feel as if we think they have significance as individuals and are worth paying attention to, like complimenting them on their punctuality, for example, or perhaps mentioning something good they did the day before, or noticing a nice haircut or new shirt, and so on. They could be greeted like that when we meet them around the place, or when they come into the classroom in small enough numbers to make greeting them individually practical.
Again though, that'll only work if we mean what we say so students can't detect insincerity.
It's important to look after our own well-being as well though, to cut down stress and the temptation to take out anger and frustration on children.
We can monitor our levels of tension several times a day by checking to see if our teeth and fists are clenched, whether our shoulders are hunched, and whether we're frowning, and we can take odd moments out here and there to sit quietly and relax the parts of our bodies that are tense so we feel more refreshed, just letting them go limp for a moment and perhaps thinking of something we find soothing.
Of course, sometimes children will deserve our anger, but we should try to make more positive statements to and about them than negative ones, because research has found that encouragement and compliments give people far more incentive to change than criticism does.
It can be difficult, but if we see other teachers being disrespectful or abusive to children, we ought to talk to them about it, because apart from the impact it has on children, it can make children feel resentful to teachers and school staff in general so we might suffer for it. But again, complimenting teachers on the positive things we notice them do can have more influence on them.
The counsellor says a bus driver once told him that he kept bad behaviour on his bus down by greeting the children in a friendly way. He said when each one got on the bus, he would ask them about something he remembered about them, like how their baby brother was doing, or he would compliment them on something like a musical instrument they had or new coat. He said that when he greeted them like that, he didn't have any trouble during the journey. But on days when he forgot, they would be disruptive.
Some accidental rewards can be less obvious. Sometimes, for example, a student made to stay in or on their own while the rest are in the playground or at lunch might receive pleasant attention from teachers who might talk to them.
Or sometimes, students can be rewarded when teachers lose their tempers with them, because it means they get attention, or they get a kick out of having made the teacher do that, or they tell their parents when they get home and their parents are sympathetic to them.
When teachers show anger towards children, it can also mean that parents can use it to protest against school punishments, and justify their children's behaviour, saying they must have been provoked.
So, if the school has tried to introduce consequences for bullying behaviour and other things but they're not effective, we can first look for any accidental rewards children are being given by the punishments.
Adults should choose other times for friendly conversation with students and try to keep their conversation with them during the times they're being punished to a minimum.
A good idea is if the school has disciplinary consequences laid down for students who chat or disrupt things during the time they're supposed to be being punished. A good way of stopping them is if they're told that if they do, the time they spend doing that doesn't count towards their punishment and they'll have to have it extended or to have more of it on another day, to make up for the time when they weren't really being punished because they were enjoying themselves.
The counsellor says that when students know that kind of consequence will be imposed on them for messing around when they're supposed to be spending time on their own working or whatever, and the consequences are always carried out, they rarely misbehave.
If they don't turn up for detentions, or times when they should be staying inside when the rest are out playing, they should be made aware that the consequence for this is that they have to do the detention some other time, and if they don't show up again, they have to do one for two days.
The counsellor thinks that one reason aggressive students aren't liked by staff is because teachers get frustrated with them when despite the best efforts of the teachers, they don't seem to be changing. But sometimes, teachers can be ignoring small signs of progress.
Also, teachers often don't take into account how difficult it can be to change patterns of behaviour that have been built up over a lifetime. Perhaps if teachers consider how difficult it is for them to make changes in their own lives, like going on a diet, changing the way they react to their parents, arguing with husbands or wives less, and so on, they'll recognise how difficult it can be to change fast.
So it can really help us develop a more positive attitude to children we wouldn't normally like if we pay attention to small signs of improvement in their behaviour.
Sometimes, it can be important to ask our colleagues if they can see anything we're doing that's contributing to us being so angry with students, and ask whether they can suggest anything that would help us change our behaviour and attitude towards them by helping us notice the small changes they're making more.
We should always make efforts to change things if we find ourselves persistently angry with a student, because it'll mean something's wrong, and if we feel angry towards them on a regular basis, chances are we'll take our feelings out on them and they'll get aggressive in response.
One way of encouraging ourselves is keeping a record of small signs of growing good behaviour in students. Sometimes it can help if someone else can observe the students sometimes and report back to us what signs of progress they're making, since they can be so gradual from day to day that we might not have noticed them ourselves. We might forget how bad the students were a few months ago as compared to now. But people who don't see them very often might notice quite a big change in that time.
The counsellor says he once worked with a boy after his parents had complained that when he was asked to help with housework, he'd storm out of the house into the neighbourhood and smash windows. A few months later, the father told the counsellor angrily that his treatment wasn't working, since the night before, when asked to clean his room, the boy had threatened to break windows.
The counsellor asked the man if his son had actually broken any. Then the man realised that a bit of progress had been made.
The counsellor mentions some signs of progress it's worth looking out for, that could demonstrate to us that a child's developing self-control and that they're starting to care more about others:
They might start by owning up to what they've done wrong after a bullying incident. This can be a significant step forward, since bullies usually deny it or blame others. The counsellor says that when children start owning up to their misbehaviour, their incidents of aggression often become less intense, last a shorter amount of time, or they become aggressive less often. The children might change from being physically aggressive to verbally aggressive.
Next, they might start showing an understanding of the effects their aggressive behaviour has on others.
Then, they might learn to identify what they're trying to achieve by their aggressive behaviour, and learn ways to achieve it in other ways. For instance, if they're really doing it to get attention, they might start to get attention instead by making new friends; or if they want a feeling of power, they could get it by taking on responsibilities around the school.
Each of those steps can take a lot of work for a student to achieve. Each of them should be recognised as a significant step towards moral maturity and a reason we can be pleased.
When we pay attention to all the small signs of growing self-control in a student, it becomes easier for us to like them and maintain a reasonably friendly relationship with them.
Some students might be living under very difficult home conditions that we would find it hard to imagine. If they're treated at home in ways that encourage their old bullying behaviour, it might be taking great efforts on their part to change their behaviour.
The counsellor says that changing well-established patterns of aggression in students can take a long time, especially when the school doesn't get any support from the parents. But as we keep trying and take note of small indications of progress, we can help young people learn and use new behaviours.
Part Five
Discipline Procedures
The counsellor says there are several different ways of organising discipline in schools, but in reducing aggression between students, he has found a three-step process most helpful:
Firstly, he recommends that staff report aggressive behaviour. Every staff member should carry a clipboard with short report forms on it. For peer-to-peer aggression that doesn't present any further risk to others, staff should send the form to the office as soon after it happens as possible. The student doesn't have to be sent to the office immediately. But if a student's behaviour is going to be a further risk to anyone around, the student should be sent to the office straightaway.

The report forms should contain details such as the date, time and location; who reported the incident; which students were nearby; and what happened.

The second step is that there should be an investigation into what happened; the consequence for the type of bullying behaviour that occurred should be looked up on the list of consequences the school has drawn up as part of its anti-bullying policy; the student should be assisted in phoning home to tell their parents what they did; and a letter should be written to the parents.

School administrators will often carry this step out, and the counsellor recommends there are a small number of people responsible for it, to make sure it's carried out in a similar way all the time.

Students should be given a time to reflect on their behaviour. If they're made to sit alone at lunch, or stay in when the others are in the playground as a penalty for their behaviour, trained staff members should assist them in writing about the bullying incident, helping them in doing such things as:

Writing about what they did;
Reflecting on the effects of what they did;
Identifying what they were really trying to achieve by their actions;
And thinking of other ways they can achieve what they wanted.
Reporting Aggressive Behaviour
Here's what the counsellor recommends:
If staff members see unpleasant or aggressive behaviour that breaks the school rules, they should write a short report about it, saying specifically what happened. Making vague comments like "Richard was rough with other children", or, "David was harassing Sandra" don't really give a good idea of what happened. So they have to be more exact descriptions, like, "Jim punched Tanya in the stomach this morning just before school", or, "I heard Bob call Gary an idiot". That gives the administrators a far clearer idea of what consequence the child deserves.
If a bullying incident is reported to a staff member by a student, the staff member should first thank the student for telling them. It's healthy to encourage students to report aggression towards themselves and others, because the more incidents of bullying are dealt with, the more the school can become a child-friendly place.
When the behaviour wasn't seen by a staff member, it's important for them to get a list of the names of the students who were nearby at the time, in case they want to interview them later as part of the investigation.
Then, the staff member should ask the child reported to have been aggressive what they did. It's best to ask that rather than to ask "what happened?", because asking, "What did you do?" encourages students to acknowledge their part in the incident, whereas asking what happened gives them more leeway to try and make excuses by blaming others.
If students own up to hitting, teasing, or whatever they did, staff should write down what they say.
If a student goes partway to owning up, and if the staff member has time, they should ask the student to re-state what they said, leaving out the words they're trying to use to limit their own responsibility for what happened, such as words that minimise the seriousness of what they did or that imply that others are to blame, words like "only" or "because".
Staff Should Be Careful About What They Say
If staff actually see the student doing something aggressive but the student denies they did anything wrong, it's important not to get into an argument about it, since the child can use it to distract the staff member from reporting them, or worse, students might be able to bait the staff member into saying or doing something unprofessional, and then tell their parents who will side with them against the school.
So if students deny they did anything, it's best to write down their exact words, and pass the report on and leave it for other people to challenge them later.
Just after a student's done something aggressive is not usually a good time to try to prompt them to reflect on what they've done, since before they've been given a consequence for their behaviour, they'll often be tempted to try to get out of being punished, by saying what they think the staff member wants to hear, pretending to be sorry and saying they won't do it again so they don't need to be punished.
If students are thought to still present a risk to someone around them, for instance if they're still very angry and vowing to get revenge, then they should be sent somewhere to be on their own for a while to cool off so the other students will be safe during that time.
If some real harm was done but it's thought that there's no risk of it continuing, the student should be made to sit apart from the group for a while.
Either way, the report form is still submitted to the school administrators so the next step can take place.
Investigating the Bullying Incident
If a staff member sees and clearly reports an incident of aggression, then there's no need for an investigation. But if a child reports it but it wasn't seen or heard by an adult, the truth of the matter should be investigated.
It's important that we're seen to be fair by conducting each investigation in a similar way, if possible. One way suggested by the counsellor is to interview six bystanders separately, if there were that many, and if all six have matching stories but they don't seem to be colluding with each other, then the administrator can conclude that the report is true.
If the Culprit Admits Their Behaviour
When staff are sure that the student accused of the bullying has done it, they should first be encouraged to admit what they did without making excuses for themselves or minimising the seriousness of what they did, or talking vaguely. They should be asked what they did until they can say it plainly.
So they'll end up saying a simple sentence that begins with "I", for instance, "I said David wears girls' clothes at home".
The school should have a list of consequences for various categories of misbehaviour. After they've admitted their misbehaviour, students should look up the consequence for their kind of bullying on it, for instance the consequence for teasing, violence, or whatever category what they did falls into. Then, they should tell the school administrator or other staff member with them what their consequence is, and what it'll be if they carry on their bullying.
Then, the student should phone a parent and tell them what they did and what consequence they earned.
During that time, the school administrator writes a letter reporting what happened. They print four copies, one to be sent to the student's teacher, two to be sent to their home - one to be signed by a parent and sent back and one for the parents to keep - and one copy to be put on file.
Motivating Students to be Honest About What They Did
If no staff member saw the bullying behaviour, there are things the staff can do to encourage the accused student to be honest, before they investigate, thus possibly saving them the trouble.
If a student denies they did anything, the staff member can say something like,
I've got something to do at my desk, and I'll ask you again in a minute. If you did do what you're accused of and you tell me about it yourself, I'll be able to tell your parents that you told the truth. If I ask you again and you still say you didn't do it, I'll ask people who saw what happened, to try to find out myself. And if I find out you did do it, then I'll tell your parents that you didn't tell the truth."
Then the staff member should do something for a little while in another part of the office. That'll give the student a chance to think things through seriously and cool off a bit. Asking for an answer straightaway might just cause the student to argue, causing more trouble.
The staff member can come back after a little while and ask the student what they did again. The counsellor says that at the school where he works, he's found that most students own up at that point.
He says that students are more likely to be honest about their behaviour if they think the school will follow through with an investigation, if rules and penalties are fair, and if the staff member questioning them is pleasant with them.
If Students Still Refuse to Own Up to Their Bullying
When a student still says they didn't do anything wrong, it's important not to decide who's telling the truth based on the reputations for honesty of the accuser and the accused, or on something like intuition. If we do that, we risk siding with the students who are more convincing liars.
The reason students who've bullied others are encouraged to own up to their behaviour is because it's a first step in them taking responsibility for it.
The counsellor says that at his school, if students haven't owned up before the investigation, a staff member does the investigation, and then describes to the student what they've discovered happened, and gives them another chance to own up, saying that if they do, when the parents are phoned, it'll mean that the staff member can say something good about the child as well as telling the parents about the bullying.
He says students will almost always own up then.
When Students Blame Others for Starting Things
The counsellor says that when children blame other students for causing them to hit, tease or ostracise them, it's most effective to tell them we'll deal with their complaints about the others after we've dealt with their own behaviour.
He says he thinks the best way of handling the aftermath of aggressive behaviour is holding each person responsible for what they did, rather than trying to find out who started it. The reason is that it's very important that they learn that no matter what the other person did, they're still responsible for their own behaviour. They still have a choice as to how to react.
So when a student complains about the behaviour of the one they're accused of bullying, it can be useful to say something like,
"I want to hear about that later. But right now we're talking about what you did. Even if you were being called names, you had several different choices as to how to respond."
After the investigation's been done, we must remember to ask them about their complaints about the students who they said started it. But the counsellor says that in his experience, most students who blamed other ones don't want to complain any more. Staff often realise that a student just brought the matter up as a distraction.
But when students still do complain about others, the staff start the investigation off again, finding out about the other student's behaviour.
When the Student Looks Up the Consequence for Their Behaviour
The counsellor says that when a student's owned up to their bullying, then it's time for them to look up their penalty on the consequence list.
If the list's stuck on the wall it can help, because then students realise they're getting their punishment from the school, rather than from the staff member with them. So again, it cuts down arguing, and also, it gives pupils the message that every student gets the same consequence for the same behaviour, so it seems fair.
Phoning Parents About the Bullying Incident
After that, it's time to phone the parents. Sometimes, students need to practice what they're going to say to them first.
A good way of doing things is if they can first tell their parent or parents what they did wrong, and what consequence they "earned" for it, and then the staff member with them goes on the phone and tells them whether or not the child was honest about owning up to it.
If the child wasn't honest at the start, the staff member still finds something about their behaviour to speak positively about. That means that the child tells the parent all the bad news while the staff member gets to mention something good.
Sometimes, the child has to be interrupted and reminded to stick to their story.
A good phrase for the staff member to use near the start of the conversation with the parent is, "I knew you'd want to know". That makes it sound as if the school assumes the parent will side with them, wants to be on friendly terms with the parent, and that they're not blaming the parent for the child's behaviour or phoning up to demand that they punish them.
Writing the Letter Home
The last thing to do at that stage is to write a letter to the parents. It should include what the child did, the consequence they got, and the consequences they'll earn if they do the same thing in the future.
The letter should be phrased in a positive tone, explaining that the child's being punished as part of their learning, as the students are being taught how to treat others and how to meet their own needs in constructive ways. So the punishment they're getting is really guidance in helping them learn how to treat others better and more safely. The letter should be phrased in a way that assumes the parents will be co-operative and supportive.
The letter should be signed by the staff member, the student and a parent. The parent should be requested to sign and return it so the staff can tell they've seen it.
The Effectiveness of This Procedure
The whole of the procedure won't necessarily take a long time. In fact, many schools using the system have apparently found that once students know an investigation into their behaviour will always be carried out and that a consequence will be inevitable, they often quickly own up to their behaviour, so interviews don't take very much time. Many schools that have introduced the system have found that there is a three to four-week period in which there are a lot of reports of bullying, but then aggression dramatically falls, perhaps even by 85 %, because children realise that consequences will be inevitable.
The Benefits of This Type of Procedure For the Student Who Misbehaves
Four positive things could happen in the short term:
First, if students have admitted their bullying behaviour and owned up about it to parents, it's the first step for them in taking responsibility for it; and doing that makes it more likely that they'll change it than they would if they were still denying they did what they did or blaming someone else for their behaviour.
Since everyone gets the same consequence for similar behaviour, and they get it every time they're caught or reported, students will know that the consequences are things the school considers they've earned for their behaviour, and they're not getting them because they're being picked on.
The fact that positive things are still being said about them will teach them that they're still liked, and that'll help to stop them becoming alienated from school.
And students will have been praised for their honesty, which will hopefully encourage them to be honest in the future.
---
Part Six
The Kinds of Consequences Children Could Get For Bullying Behaviour

The counsellor gives an example of how behaviour can be split up into different categories, and examples of the consequences that might be considered appropriate for each behaviour. The punishments might not seem very severe, but the emphasis is on rehabilitation rather than just punishment.
Most of the punishments consist of being made to stay in, supervised by a teacher, during lunchtime or other breaks during the day. During that time, students can be encouraged to reflect on the bullying they did and how they can behave differently next time, the idea being to help them develop empathy.
The counsellor's suggested punishments are only guidelines. A student who's been asked to reflect on what was wrong with their bullying behaviour while they stay in over a lunchtime, for example, who hasn't even admitted that they did bully someone by the end of it, would have to spend more time with a staff member thinking about what they did.
Suggested Punishments in Primary Schools
Punishments for Teasing, Ostracising Others or Spreading Rumours
The first time it happens, the student receives a written warning and phones a parent to own up to their behaviour.
The second time, they have to spend one recess/breaktime alone, supervised by a teacher (or other staff member), and also call a parent to own up.
The youngest children receive two written warnings about their behaviour before that happens.
The third time, they have to spend three recesses alone with a teacher supervising them and also call a parent.
If it happens after that, discussions should be held with their parents and the school counsellor to develop a further plan.
Hitting or Equivalent Violence
The first time, the student has to spend one recess indoors being supervised by a teacher, and also call a parent to admit what they've done.
The second time, they have to spend three recesses on their own under supervision and also call a parent.
The third time, they have to spend five recesses on their own being supervised by a teacher/other staff member, and also call a parent.
After that, the parents and a school counsellor should be met with and a future plan should be developed.
Severe Hitting, Threats of Violence or Severe Harassment
For the first time, the student has to spend three recesses on their own being supervised by a staff member, and also has to call a parent to own up to their behaviour.
The second time, they have to spend five recesses away from other children being supervised by a staff member, and also call a parent.
The third time, they have to stay in on their own with a teacher for three days at lunchtime and every recess, and also call a parent.
After that, an individual plan is developed for them with the school counsellor or other such people.
If their behaviour becomes more severe, the police may have to be involved.
Punishments in Middle School

Teasing, Ostracism or Spreading Rumours
The first time, a student gets a written warning and has to call a parent to own up to their behaviour.
The second time, they have to spend a lunchtime on their own under supervision, and call a parent to admit their behaviour.
If it happens a third time, they have to spend three lunchtimes on their own under supervision and call a parent to own up to what they've done.
After that, an individual plan should be developed for them.
Hitting or behaviour of equivalent violence
The first time, students should spend one lunchtime away from other children under supervision, and also call a parent to own up to what they did.
The second time, they have to spend three lunchtimes on their own under supervision, and also call a parent to own up.
If it happens a third time, the student has to stay in under supervision for one day at lunchtime and all the other school breaktimes.
If it happens again after that, an individual plan should be developed in discussion with the parents and a school counsellor or equivalent professional.
Severe Hitting, Threats of Severe Violence, or Severe Harassment
The first time, students should spend lunchtime and all school breaktimes separated from other children and under supervision, and also call a parent to own up to what they did.
If it happens a second time, they should spend a whole week separated from other children under staff supervision at lunchtime and all other school breaktimes, and also call a parent to own up.
If it happens a third time, they should be isolated from all other children during free time till a plan can be developed.
Other consequences could perhaps include replacement of damaged property, monetary compensation, and some kind of community service in the school.
Again, serious behaviour might mean getting the police involved.
A Couple of Things to Bear in Mind
It's best not to make punishments severe at first for most offences, in case staff are tempted to reduce them for students who are usually good, which could lead to students with worse reputations feeling as if they're being picked on, so they can start accusing the school of not dealing with them fairly, which could cause battles between the school and parents.
It can help us discipline students without anger if we keep in mind that they're probably not bullying or refusing to do schoolwork deliberately to annoy us, and so we shouldn't take it personally.
Suggestions on How to Deal With All Types of School Misbehaviour
The counsellor puts misbehaviour into six categories:
Minor conflicts
If a conflict is so minor it isn't serious enough to be covered by the school rules, perhaps because it involves friends, without any name-calling, ostracism of any student, rumours, or threats, then a suggestion can be made as to how to resolve it, such as playing with someone else, discussing it with the school counsellor, and so on.
Quiet, Non-Disruptive Refusal to do Schoolwork
Parents should be told about this if a student does it for a second time.
If it happens a third time, a conference can be set up between the teacher, a parent or guardian, and the school counsellor, to develop a plan and maybe screen for learning difficulties.
Inappropriate But Not Unsafe Behaviour
This behaviour would include rough play clearly not intended to hurt anyone, or swearing not directed at anyone in particular.
These behaviours still wouldn't qualify as bullying so wouldn't be punishable by a consequence on the school's list of consequences; but teachers can decide on an appropriate consequence themselves, such as sitting the student apart from the others for a while or calling their parents.
Bullying
That would include such things as name-calling, ostracism, spreading rumours, making threats, and hitting.
Consequences should be given without delay. For very young children, the consequence can be something like being made to sit apart from the others for a while.
Staff members should each have a clipboard with report forms on it, for when they see or hear anti-social behaviour or when it's reported to them.
Staff who report incidents don't have to investigate them themselves, though if they have time, they can ask for more information.
One reason why it's important not to put the burden of investigating the incident, and supervising the bully when they receive a detention or other penalty for it, on the staff member who reported it, is that if they think it'll take a lot of extra time and paperwork, it'll be tempting for them to look the other way when they're already busy and they see a bullying incident. The staff member shouldn't feel as if reporting bullying is a burden.
Students should only be sent immediately to the office if they are thought to present a continuing risk to the physical or psychological well-being of others.
Class Disruption
That would include interfering with others' learning or being disrespectful to a teacher.
Pupils could receive a warning or be made to sit apart. If they carry on, they could be sent out, or made to stay in when the others have their next break.
Parents and the school counsellor can be told what happened. If three such incidents happen, a meeting should be held to plan what to do next.
Serious Behaviour
If a student puts their own safety or the safety of others in danger; or if they continue to disrupt lessons, refuse to leave the room when told, behave in a seriously aggressive way, continue to be aggressive after they've been warned, or if they threaten serious aggression, then they should be sent to the office immediately.
---
Part Seven
The Way Students Are Encouraged to Reflect on Their Bullying Behaviour
After students have been allotted a consequence for their behaviour, they can be encouraged to reflect on what they did. They can maybe fill in a form during detention or one of the other times they're made to stay in away from other children under the supervision of a staff member.
The form should have various questions on it:
What They Did, and What Was Wrong With It
They should be asked to write down what they did.
They can be reminded on the form to be specific about the details of what they did, and not to blame others; if they think someone else started it, they can say that after they've finished reflecting on what they did themselves.
A staff member sitting with them can help them edit what they say, till they eliminate all words that diminish their responsibility for what they did, words in phrases such as, "I only did ..." whatever it was, or, "It was just a little tap", or, "It was simply a bit of fun" - that kind of thing. They should be prompted to re-write their account of what they did till it's straightforward and truthful.
Then they can be asked what was wrong with that behaviour.
How Their Behaviour Was Hurtful
Another question should be who they hurt, and how they know they hurt them. They can be encouraged to go into detail about the facial expressions of the person they hurt, what the person said, whether they cried, whether they got any signs of injury, and so on.
What They Were Trying to Achieve by the Bullying
Students can then be asked on the form what problem they were trying to solve by their bullying behaviour or what they were trying to achieve.
Suggestions could be made on the form for them to look at and consider, like wanting attention, trying to have a bit of fun, wanting to be left alone, wanting to take out anger on someone, and so on.
How They'll Solve The Problem Next Time
Then the form can ask them to suggest three ways in which they might choose to solve a similar problem next time, without resorting to bullying anyone.
The Advantages of Such a Discipline System
If pupils are encouraged to do things differently and develop empathy for people, it could affect their behaviour long-term.
A discipline programme without this side of things will be less effective in helping them change long-term, because it may be that pupils stop bullying others simply because they don't want to be punished, and they might switch to less obvious ways of harassment as a substitute.
When staff behave towards students in a compassionate and respectful way, that can be another thing that makes them realise there are ways of getting needs met other than bullying.
Helping the Student Fill Out the Form
Just as when students are first asked about their behaviour, they tend to first deny it, then blame someone or something else for it, then minimise its significance, for instance calling a punch a tap, or saying they were only joking, they'll tend to start a similar process when they're asked what was wrong with their behaviour.
First, they'll tend to say nothing was. When they're asked to think again, they might say it was wrong because it broke a rule or because they're going to be punished for it. That implies that there was nothing wrong with the behaviour but adults want to punish it anyway.
But this can lead the staff member questioning them to be able to ask, "Why do we have that rule?"
Then, students will often say the school has the rule because someone might get hurt. That cues the staff member to ask whether anyone was.
The staff member can help the student think by asking them to think back to how the target of their bullying reacted to it.
Asking how they'd feel if someone did that to them can be unwise, since some students might not mind behaviours that hurt others being done to them. For instance, someone who's been sexually harassing someone else might say they'd love it if women started making sexual advances to them.
What Can Make The Reflection Process Most Effective
It can be helpful if the reflection process is so routine that students don't think they're being singled out. Then they'll be more relaxed about it.
It's a good idea to have it as part of their consequence, so if they don't fill out the form properly, they have to come back at another time and finish it, perhaps when their classmates are playing again.
The counsellor says that in his experience, when students do their reflection in a structured way, at a set time with someone there to supervise them and prompt them to deeper thought by asking questions, it dramatically reduces the number of re-offences.
He says that when students talk about their behaviour with both the person supervising them and with the school principal, what they're learning about their behaviour sinks in deeper, because they're talking to two people about it, so the lesson's more likely to stick.
It's best to have the reflection time after the child's been allotted a consequence. If it's held before, the child will likely try to use it to come up with the answers the staff member most wants to hear, to try and get a lighter penalty. The counsellor says some schools tried getting students to reflect on their behaviour before they were given a consequence, but they found incidents of aggression dramatically rose. When they switched back to getting them to reflect afterwards, they fell again.
The Best Types of Questions to Ask
It's best to avoid abstract questions, and make them open-ended.
For instance, a question like, "How did Simon feel after you hit him" or "Why was he so upset when you called him names", isn't that constructive, since students can't really know the answers to questions like that. And they might answer the questions by saying things like, "He didn't like it because he's a crybaby", or simply answer truthfully that they don't know. So it's best to stick to questions about things children can observe.
So questions like, "What did he say after you hit him?" are better. They encourage students to think honestly about what actually happened.
And it's best if the types of questions asked require more than just a yes or no answer, because again, that'll encourage them to think about what happened more.
So, for instance, questions like, "What did you do" or "What was wrong with that?" are likely to encourage more reflection than a simple question like, "Did you hit him" or "Was that necessary?"
When students are faced with the choice of a yes or no answer, they're likely to just go for the one they think the staff member wants to hear, rather than saying what they really think.
The Importance of Getting Real Answers
If an answer is vague, like, "I wasn't very nice to someone" the student should be encouraged to be specific about exactly what they did, as a step towards them owning full responsibility for it.
Or if their answer sounds unrealistic, such as if they claim they'll just keep calm when someone provokes them next time, when we know that's unlikely, we can ask them something like, "How would you be able to do that?"
Helping Students Learn Empathy
The counsellor says that sometimes it's obvious that students are just saying what they think we want to hear, because they might not take time to reflect before answering, or they might perhaps answer in a sing-song voice as if they've been memorising what to say.
He says it's important that staff supervising students focus their attention on helping them think about their behaviour, rather than directing them to what they think are the right answers.
So if a student says something like, "I hurt her", too quickly or with no signs of emotion, we can ask them questions like, "How did you know you hurt her? What did you see and hear that told you? Tell the story from her point of view."
If students know on an intellectual level that they hurt someone, but don't feel for them, then it's unlikely to have an effect on them. Many aggressive students will be well aware that they're hurting people and think it's fun, so having the knowledge reinforced might only make the idea of hurting people even more thrilling to them and so they might do it more, unless they can be coached to actually feel for their victims. Asking them to tell the story, imagining they're the person they hurt, helps them feel for them; and when they do that, they're more likely to want to stop being aggressive.
How to Avoid Accidentally Encouraging Students to Just Say What They Think we Want to Hear
The Problem With Paraphrasing Their Words Back to Them
It's important to try not to give clues as to what we want students to say.
Counsellors are often trained in active listening, where we paraphrase what the person has just said back to them. But it's not always appropriate when encouraging students to reflect on what they've done, in case we inadvertently point their answers in the way we'd like them to go, and they pick up hints from what we say that give them clues as to what we'd like them to say, so they concentrate on picking up clues rather than on actually thinking things through.
How Having Students Write Answers Down Can be Better Than Talking With Them
If a student can read and write well enough to write their answers down, that can be better, since while talking with us, they can read facial expressions and pick up on tones of voice and other things that give them clues about what we'd like them to say, so they concentrate on picking up those rather than on genuinely thinking things through.
Also, when we talk with them, they have more opportunity to start arguments and so ruin the reflection process, than they have if they're left to write answers down.
Also, if they write things down, it will leave a record of what they thought.
And it means several students can be engaged in the reflection process at one time with only one supervising adult.
Complimenting The Students For Their Efforts in Trying to Change
Changing one's behaviour and looking critically at it can be difficult. It can encourage students to keep trying if we compliment them for any efforts they make. We can say we realise it can be difficult to examine behaviour and change.
When they own up to what they've done, think through the harm it did, and decide on other ways of achieving what they were trying to achieve by bullying, then we can Compliment them briefly, and without too much emotion, for being honest, willing to think through their behaviour, and being creative in coming up with alternative ideas about what they can do in the future.
Not Rushing Through the Reflection Process
The counsellor says some students will take longer than others to get through the process of owning up to their behaviour, reflecting on it and thinking of other ways to achieve what they want in the future. But it's important not to go on to one stage or idea before the previous one's completed properly.
He gives an example, saying it's important to get students to fully own up to what they did before they reflect on how hurtful it was and what was wrong with it, or they won't be taking responsibility for what they did, so whether it was hurtful or not will be irrelevant to them, because if they weren't responsible, why should they change?
So if while we're trying to get them to own up, they're saying they didn't do anything, and then they move on to making excuses, perhaps saying they were having a stressful day, although others must have been having an equally stressful day but not resorting to bullying, or any other kinds of excuses they come up with or attempts to make out that they didn't really do anything worth worrying about at all, then it's best to keep asking the question, "What did you do?" until they finally own up.
When pupils have been moved on to the next stage of their reflection process before they've owned up, it causes problems. The counsellor says that when things aren't going right when students are being asked what was wrong with what they did at the school where he works, it's usually discovered that the children were moved on to that stage before they owned up properly. Sometimes, the staff have done that out of tiredness or frustration, because the children have taken some time to own up. But if they move them on too early, they only have to go back and start again when things don't work out.
The counsellor says he and others have found by talking to bullies that there are several things they might be trying to achieve by bullying:
If we see aggression as a misguided attempt to solve problems or to meet human needs, then we can work with bullies to try and find harmless ways they can achieve those aims.
We can build a bond of understanding with them in doing that if we admit to them that we have the same needs as them, that we too have to find harmless ways of meeting them, and that it isn't always easy.
We should remember to give students brief compliments to encourage them throughout the reflection process, for instance saying, "Thank you for being honest", or, "I can tell you've been thinking about what you did."
The counsellor says some children have discovered that if they start an argument, they can distract adults so they don't end up enforcing the consequence for their bullying. Students can manipulate adults into making their aggressive behaviour even more attractive for them, because they can bait us into losing our tempers, and then some adults feel guilty that they've done it so they behave in an extra caring way to the child afterwards. So the child gets to learn that making the adult angry will benefit them afterwards.
Students can do a similar thing when they're supposed to be reflecting on their bad behaviour. It's far more fun for them, if they can get away with it, to experiment on the adult supervising them to see what their reactions will be to things. So they might try refusing to talk, telling the adult the rules are stupid, arguing, or telling the adult the child deserved to be teased or whatever.
Having an angry confrontation with the adult supervising them might be more attractive to the student than thinking about their own behaviour. And the student clearly gains even more advantage if the adult tries to make up for losing their temper afterwards by being extra nice, or the child reports the angry things the adult said to their parents so they'll side with them against the school.
But for whatever reason an adult might get angry, it's an unhelpful thing to do, since it stops students concentrating on developing empathy with the people they bully.
Adults can easily be tempted to say things that can quickly lead to arguments, if we're offended or horrified by what students say and we want to reason with them to try to make them admit how bad their behaviour is, in the hope they'll think about it more. For instance, it's tempting to say things like, "How can you say that? Don't you know he's doing the best he can?", or, "Two wrongs don't make a right, do they", or, "Why are you always blaming other people?"
The trouble with asking questions like that is that it'll put children on the defensive, an argument will start, and the conversation might get well away from the original questions they were supposed to be answering. And because they're busy concentrating on defending themselves, they won't be reflecting on what they've done, or really listening to what the adult's saying.
So even if we're irritated by their attitude, we should try to stick to the original questions and say things that encourage them to think about those.
For instance, if we ask a child what problem they were trying to solve by the bullying and they say, "Gary's stupid", it won't really do any good to say something it might be tempting to say, like, "Well, bullying him will hardly make him less stupid, will it!" That'll just start them arguing, and the conversation will get off track. It'll be more productive if we say something like:
"Tell me about the problem you were trying to solve. Often, people bully because they're trying to have fun; they want to be left alone; they want to take out anger on someone to get rid of angry feelings because of something someone else did to them; or they want people to look up to them. Do any of those things sound like the reason you bullied him? What were you trying to achieve?"
The counsellor says there are several strategies people can use to keep themselves calm if they feel themselves becoming angry or being drawn into an argument.
One way is to just take attempts to argue as a matter of course, something to be expected. And we can think of the reflection process as just another learning experience for the child, like any other teaching, and if they say irritating things, it just means they haven't picked up the lesson yet.
Also, it'll help if we can keep in mind our appreciation for how far the student has come since they were first interviewed about the bullying incident, when they probably denied it completely at first, and then moved to making excuses, then maybe to owning up but saying it wasn't that bad, then to owning up straightforwardly. So at least things will be progressing in the right direction.
Asking the question we've just asked them again and then quietly moving to a different part of the room can be a good idea if students are beginning to argue, because it can break the communication so they can cool down and start thinking and writing again. If they don't, we can let them know that by doing what they're doing, they're making a choice to come back and finish the task in their free time, perhaps during lunch or a break.
When students realise they're not going to be able to bait us and it's in their best interests to do the task now, they often will. If not, someone needs to take on the responsibility of supervising them at another time.
As I've said, the counsellor says the best set of questions he's come up with to help bullies develop empathy for others and decide on different ways of getting what they want out of life, is:
The questions can be asked on a variety of occasions. They could be given as a writing exercise when people have earned the consequence of sitting alone during lunch or when others are playing; staff can talk about one or more of them informally with students; they can be used by school counsellors in a therapy session, and so on.
Children who aren't very good at writing could dictate their answers to a staff member.
If, in response to the first question, they deny they did anything wrong or make excuses, or say they don't know what the fuss is all about, staff can respond by asking them for more detail about what they did, like asking whereabouts on someone's body they hit them, or to show them how hard they hit a person by demonstrating with a chair perhaps, or asking what specific names they called someone if they were teasing them.
Staff can ask students to re-write their statements, leaving out words that minimise what they did like "only" and "just", or excuses. They can be asked to write their answers again and again till they can explain what they did plainly without trying to avoid blame.
So the type of sentence they should be ending up with is a straightforward one such as, "I slapped Tanya in the face", or, "I told five people Louise is a slut". That kind of thing.
When students are asked what was wrong with their behaviour, they might claim to have no idea at first, but the ideal is that they end up acknowledging that they hurt, upset or annoyed someone, and such-like. We can ask about the reactions of the student they bullied, to prompt them to conclude their behaviour was harmful.
Students are likely to have difficulty with that question on its own, so it's helpful if examples are given them of what people commonly bully for, for instance to have fun, to impress people, to take out angry feelings on people and so on. They can be asked if they were trying to do any of those things or something else.
If they say they were doing something that we can't ask them to think about how to do in a non-harmful way, like if they say they wanted to hurt a particular person or get revenge on them, we can try to get them to break down their thoughts about their motives a bit more, by saying we want to understand better, and suggesting more ideas, for instance, asking if they wanted to stop someone doing a particular thing to them in the future.
When we ask children what problem they were trying to solve, we shouldn't allow it to become a cue for children to blame others for their behaviour, since whatever other children did to them, they still had a choice as to whether to bully them or not.
Also, it shouldn't be seen as an equal conflict between peers that can be solved if they just talk things through. In fact, mediation between them could make things worse, as bullies will blame the targets of their bullying for their behaviour, and might even demand some kind of concessions from them.
So it shouldn't be seen as an opportunity to have personal grievances expressed, but as time for the bully to think about what benefits they get out of using bullying as a way of solving their problems.
After we've asked the child how they'll solve the problem in the future without hurting anyone, we could follow the question up by asking things like, "Will you ever have this problem when you're grown up?" "If you do and you respond to it in the same way, what will happen?"
We can encourage the child to think up about three possible alternative ways of solving their problem. Then we can ask them to decide on one, and to choose a back-up one if the first one they've decided on isn't working.
The idea is that they go away with a plan of action in their head like, "Next time I want someone to leave me alone, I'll ask them politely. If that doesn't work, I'll walk away from them."
Students need to have a clear idea of what problem they're trying to solve before they decide on strategies to stop themselves bullying in the future, or they won't be able to reflect properly on how to solve it, and in reply to the question about how they're going to, they'll just say things they think the person supervising them wants to hear, things that may be unrealistic and that they in reality have no intention of doing, such as, "I'll walk away calmly".
Some bullies will need more help with issues and could do with counselling to learn anger management skills, and to be given help with family conflicts, learning social skills, and perhaps other things like learning to deal with grief.
Some bullies will continually refuse to reflect on their behaviour, so they'll have to learn to behave differently by just receiving consequences for their behaviour. But many will be willing to reflect on their behaviour and will change as a result.
Some students will take a long time to build empathy. They might change in the short term because they don't want to face consequences. But it's important to keep encouraging them to work on developing empathy so the changes will be long term.
The counsellor says that in his experience, children who are taught to develop empathy and to solve problems in other ways than bullying do often change their behaviour. It's far more effective a way of changing them than just telling them not to do things.
Part Eight
Working With Parents
We should try as hard as we can to build good relations with parents, even if we think they're responsible for their child's behaviour. If we can get them to co-operate with us and trust us, we can educate them about ways of helping their child change. If the parents are involved with us in working for change, then the child is more likely to change than if we have to work towards helping them change on our own. They can change if the parents aren't involved. But it's easier if they are.
Trying to Understand Things From the Parents' Point of View
It might be easier for us to adopt a positive attitude with the parents of bullies if we try to understand why they might be the way they are.
They might have a negative attitude to school staff because they had bad experiences at school themselves and don't hold out any hope that we'll be any better.
They might think we're picking on their child because he always tells them a one-sided story about how he was punished for nothing, and they believe him. After all, all parents want to believe the best of their children.
Things can go downhill quickly if we both blame each other for the way things are. So it can help if we focus on trying to move things forward instead.
And when parents are annoyed with us, instead of getting defensive so things turn into an argument which ends with bad feeling on both sides, we can say, "What would you like us to do?"
The school should try to adopt a friendly attitude to parents in general, which includes the appearance of the school, for instance whether there are signs to show parents where each classroom is on parents' evening, how they're spoken to over the phone by the school secretary, and other things.
Parents will come to trust the school more when they come to realise that a discipline system has been adopted that treats everyone fairly, where the same consequence is allotted for the same behaviour no matter who the student is, and that their child isn't suspected of lying and being the real culprit unfairly sometimes because of his reputation, for instance when he and another student have different stories about what happened.
It's important to stay positive with parents as far as possible, and to give them room to express their feelings and to take them seriously, and to be encouraged about any little efforts they make towards change, complimenting them as we compliment their children for efforts in the right direction.
It's easy to become frustrated with parents of children who continue to be aggressive, thinking that we wouldn't have the problems if they'd only make simple changes. But many parents are probably doing better with their children than their parents did with them. Some might work long hours in poorly paid jobs and so aren't available to supervise their children a lot of the time.
But whatever reason stops them doing better, it doesn't help to get angry with them. That just creates bad feeling that can go on for ages. It helps if we can look out for any little things they and their children are doing right, and compliment them for them.
We can also make little suggestions for change and help them carry them out if we can and they want us to.
We should try to stay respectful all the time. These things will increase their confidence in us so they're more likely to want to co-operate with us.
It can help if we often tell parents what their children are doing right, perhaps by sending little notes home to them every so often with specific examples of what their children have done well.
If parents only hear from the school when their child does something wrong, or if they hear much more detail about their child's bad behaviour than what they do right, then they can get the impression that school staff don't think much of their children, so they might not have much confidence in the school staff.
Holding Meetings With Parents
It can be helpful if we have regular meetings, maybe once a month for twenty minutes, with parents whose children have on-going behavioural problems, so we can talk over the progress their children have made, and discuss any plans for the future.
Meeting them often is better than if we only see them when the worst things happen so they might come to the meetings discouraged, and so not in the best mood to make changes, or if we don't hold meetings very often so any resentful feelings they have build up and build up so they're angry when they come to see us, and thus again they're not in the right frame of mind to be co-operative.
Meeting them often will hopefully allow us to talk through problems while they're still fairly small and so more easily manageable.
Parents can develop a more positive attitude to the school if they come to see themselves as part of a team working with the school for the child. We can encourage them to think like that by remarking on any good things we've heard about what they've done. We can also encourage parents to do little things like complimenting their child when they receive a note from the school about their child's good behaviour. We can suggest they ask their child to behave better, complimenting the parents by pointing out that their child's more likely to listen to them than they are to listen to us.
And we can ask parents if they can tell the school about anything relevant that their child's thinking and feeling.
If we notice the parents' attempts to do things a bit differently are having positive effects on the children, it can help to compliment the parents by telling them what we've noticed, because then they'll be encouraged to continue, and to carry on working with us.
It can help if we start meetings with them by asking them if they have any concerns, and listening carefully, and being willing to change how things are done if that's what they want and it's appropriate.
If they are angry with us, it can help if we focus on what we can do in the future to change things, rather than getting into an argument.
If we ask them what they'd like us to change, and they say something vague, like they want us to give their child more respect or look after them better, it can help to clarify exactly what they want if we ask questions like, "What things would you like us to do differently so that happens?"
If a parent asks us to do something we don't feel we can for whatever reason, calm discussion of the reasons why not and of alternative possibilities should keep their attitude positive.
And it's important to keep them trusting us by doing what we tell them we're going to do. That might mean writing things down so we remember them, and making sure we don't promise to do anything which will be impractical.
---
The Story
The Way Things Are Before They Begin to Improve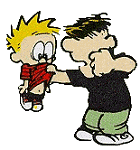 Rachel's Problems
Rachel has been a school counsellor for some time, but she is disillusioned and feels a failure, because there's a worrying bullying problem in the school, and nothing she was taught in her training prepared her to deal with it adequately. In fact, in her attempts to help the victims of bullying, she's sometimes accidentally made things worse.
She advised some students to ignore the bullying and pretend it didn't bother them, but then it got worse, because the bullies tried harder to get a reaction.
She advised some victims to stand up for themselves more, and it made their bullies more aggressive towards them. One person she'd counselled got a black eye, and he told his parents it happened after she'd advised him to stand up for himself more, and they complained to her. That made her feel even more of a failure.
She advised some people to tell their bullies exactly how the bullying made them feel; but then their bullies mocked them for being babies who couldn't take a bit of fun.
She set up meetings sometimes between the bullies and their victims and herself, to discuss ways of improving things. But the bullies mocked their victims afterwards for running to an adult with their problems.
She's given talks to classes on how it's nice to be kind to each other and how important it is not to hurt people's feelings. But nothing's ever changed. The bullies don't take any notice, and don't seem to care if they're hurting people's feelings.
Over the time she's been a school counsellor, she's spoken to several bullies to try to help them change. She's explained to them how they hurt their victims' feelings, and tried to understand why they bully so she can help them change. But she discovered that they were happy with their behaviour and often just didn't take the views of victims seriously. She also discovered that they tended to be popular, confident children, who felt they were receiving approval from others for their behaviour which made them feel good.
She starts to believe that only when there are clear consequences for bullying and when bullies are generally disapproved of will things change.
She comes to the conclusion that it isn't fair to expect bullying victims to handle their bullying all on their own, and the only thing that's likely to make a real difference to the problem is if the school has a clear anti-bullying strategy and it's taken seriously.
She reads a book on bullying by a school counsellor who had problems dealing with the bullying in his school until he organised a system where the school introduced an effective anti-bullying policy, who agrees with her view that the school, not individual victims, should be responsible for eliminating bullying as far as possible.

She thinks there's a major bullying problem in her school, but when she raises the matter with some of the teachers and the headmistress, they don't seem to think there's much of a problem.
This discourages her, because she feels sure there is a big problem, and she does some research in her local library to find out if it's the same in other schools.
She finds out that studies have found that in a lot of schools, pupils say bullying's far more widespread than teachers think it is, and hidden cameras have proved it.
She becomes determined to find out effective ways of reducing bullying.
She asks a few of the teachers what they learned about how to handle bullying behaviour, and they say they weren't trained to deal with it. It turns out that they feel just as discouraged by the problem as she does. But they say they'd like to learn strategies to cope with it.
When Things Begin to Look Up
Rachel finds a few books on ways schools can tackle bullying, and reads them.
She first reads research on what kinds of backgrounds bullies come from, to try to understand them more. But while she finds it interesting and possibly helpful, she soon comes to believe that since many children from bad backgrounds don't bully, and since people have a choice about how to behave no matter what background they come from, more important than trying to understand bullies is thinking of them as people who have a choice about how to behave, and who have to take responsibility for their behaviour.
She decides to tell the teachers who've said they want to learn more about how to combat bullying what the books say and let them borrow them. She hopes that after that, they can all form a group which will campaign for the introduction of workable anti-bullying strategies in the school. She thinks through what to tell them, and they become interested.
---